2019 Opioid & Heroin Mississippi Drug Summit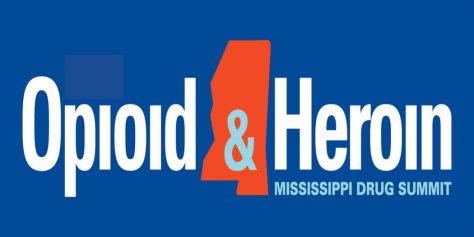 July 24-26, 2019
Education. Training. Collaboration. Saving lives. These are the goals of the 2019 Mississippi Opioid and Heroin Summit – an opportunity for all of us to face the epidemic that touches our families, friends and loved ones.
The 2.5 day Summit will bring together 3 communities – public safety, public health, and the public. Learn about threats and trends from public safety officials who are tracking the supply of opioids and heroin. Listen to public health and treatment advocates discuss the disease of addiction and the many tools available to prescribers and treatment professionals. Join with the families touched by addiction to hear stories of recovery and hope.
With 20.0 CE Credit Hours, including 20.0 Controlled Substance Hours, and 5.25 Pharmacology Hours, everyone will receive credit while gaining awareness from the perspective of others in this fight. It takes all of us working together to make a difference.
Location:
Broadmoor Baptist Church
1531 Highland Colony Parkway
Madison, MS 39110
ATTENDEE REGISTRATION:
Rate for RNs and APRNs: $175.00
If you are an MNA member or have attended a previous MNA meeting: Please click here to Register On-Line
——————————
CANCELLATION & REFUND POLICY: Refunds shall be granted accordingly as follows: (a) requests must be in writing; (b) a $30 processing fee will be applied to all refunds; (c) NO REFUNDS will be granted after July 19th.
The Mississippi Nurses' Association reserves the right to modify all courses and/or to substitute instructors at any time without liability. MNA further reserves the right to cancel any activity at any point leading up to and during conference date at which time a full refund of paid registration fee will be given. By registering for this event, you are giving consent for MNA to share your email address with our attending exhibitors/sponsors; and also are giving consent for MNA to use of your name, portrait, picture or photograph as part of the Mississippi Nurses' Association events, activities, social media, and publications.
———————————
Mississippi Nurses' Association is accredited as a provider of continuing nursing education by the American Nurses Credentialing Center's Commission on Accreditation.