CANCELLED – 2020 Legislative Nursing Summit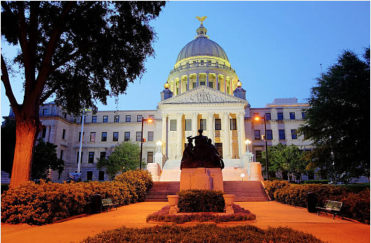 Due to the current flood conditions in the City of Jackson, along with the most recent update that flooding is anticipated to worsen over the next two days, the Mississippi Nurses' Association Legislative Nursing Summit scheduled for February 18, 2020 has been
cancelled
. While we regret having to cancel, the health and safety of our attendees, exhibitors, and staff during this declared state of emergency must take priority. We sincerely apologize for any inconvenience this may cause and will be issuing refunds over the next three (3) weeks to attendees who registered in advance. You will receive an email to confirm your refund has been issued. Should you have any questions please contact our office at (601) 898-0670, or
dnorman@msnurses.org
.
————————————————-
2020 Legislative Nursing Summit
The Legislative Nursing Summit will highlight the importance of nursing leadership and involvement in the legislative arena. This will also be an opportunity to network with nurses and nursing students from all over Mississippi.
Tuesday, February 18, 2020
Location:
Jackson Convention Complex
105 East Pascagoula Street
Jackson, MS
REGISTRATION – The Mississippi Nurses' Association (MNA) reserves the right to modify all courses and/or to substitute instructors at any time without liability. MNA further reserves the right to cancel any activity at any point leading up to and during conference date at which time a full refund of paid registration fee will be given. By registering for this event, you are giving consent for your email address to be shared with exhibitors and sponsors; and for the use of your name, portrait, picture or photograph as part of the Mississippi Nurses' Association events, activities, social media, and publications.
Important Information: If you have any food allergy needs, please advise Dana Walker at dwalker@msnurses.org.
Cancellation & Refund Policy: Refunds shall be granted accordingly as follows: (a) requests must be made in writing; (b) a $30.00 processing fee will be applied to all refunds (c) NO REFUNDS will be granted after February 5, but a prepaid registrant may send a substitute. Advance registrations will no longer be accepted by the MNA office after 5:00 p.m., Wednesday, February 12. However, on-site registrations are welcomed. A $20 late fee will be applied to on-site registrations. (On-site registration: 7:30 a.m.–8:45 a.m.)
For more information, please contact the Mississippi Nurses Association at (601) 898-0670.
—————–
The Mississippi Nurses' Association is accredited as a provider of continuing nursing education by the American Nurses Credentialing Center's Commission on Accreditation.
Lodging:
The Westin Jackson
407 South Congress Street
Jackson, MS 39201
Phone: (601) 968-8200
Make your reservation by January 27th to receive the $149 special group rate.
Click Here for Lodging Reservation
Exhibitors – Click Here for 2020 Summit Exhibitor Details and Registration