Continuing Education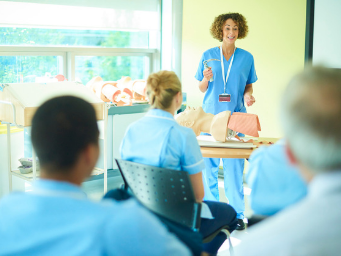 MNA sponsors conventions, conferences, seminars and workshops tailored to meet nursing's needs, including new and emerging trends. Continuing education hours are also available at many district and council meetings. Educational events at the local and national level are offered at a discount to MNA members.
Save up to $100 on American Nurses Credentialing Center initial certification and $100 on ANCC renewal.  ANCC certification is offered to associate, diploma, bachelor's and master's prepared nurses.
Connections Benefit You!
Network and Connect
Expand your professional network by interacting with your colleagues at MNA conventions, regional conferences and district meetings; participating on one of the many MNA committees; or serving as a volunteer for community projects.
Nursing News
You'll receive the quarterly newspaper, The Mississippi RN and the e-newsletter, MNA Members Only.  The MNA website posts current articles, news, calendars of events and continuing education schedules.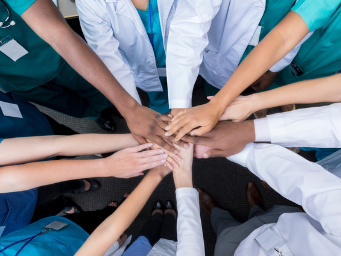 Job Opportunities
To assist you in your career goals, MNA partners with leading healthcare agencies and employers throughout the state. Members have instant access to the MNA Career Center.
National Connections
With your MNA membership comes membership in the American Nurses Association. ANA provides you with access to the award-winning Web site, http://www.nursingworld.org/ and its exclusive counterpart, "Members Only," that gives you access instantly to ANA SmartBrief;  CINAHL; ANA Nursing Insider, an e-mail based newsletter, The Online Journal of Issues in Nursing, HealthMap (the Global Disease Alert Map) and American Nurse Today. 
Discounts & Resources
Insurance Discounts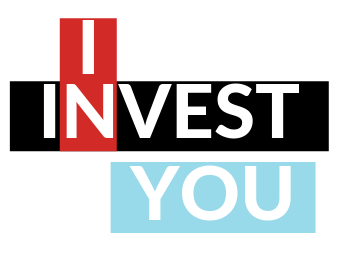 MNA partners with companies to offer various insurance discounts:
Along with ANA we have collaborated with:
Mutual of Omaha to offer long term care insurance and final expense insurance
Prudential to offer financial wellness
NSO to offer professional liability insurance
Student Loan Solutions
Along with ANA, MNA collaborates with CommonBond to help you save money through student loan refinancing.
Travel Discounts
Enjoy multiple travel options to help save you money.
Collette Travel: Members receive discounts on the most amazing guided tours offered by Collette Travel to some of the most fascinating destinations both inside the U.S. and around the globe. MNA Members – login to access the link to your travel discounts!
Orlando Vacation: Save up to 35% on your Orlando Vacation! Orlando Employee Discounts offers Exclusive Pricing on Hotels and Vacation Homes in or nearby Disney World and Universal Studios Orlando, as well as Discounts on tickets for All Orlando Theme Parks and Attractions. Discounts are also available on cruises.
Discounts through BookingCommunity.com.
Identity Theft Protection with LifeLock
Receive a discounted rate on comprehensive identity theft protection from LifeLock to help safeguard your finances, credit and good name.