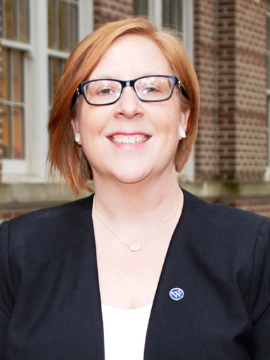 Vice-President
Alena Groves, DNP, APRN, FNP-C, ONP-C
Dr. Alena Groves has served as a registered nurse for 20 years. Her experience in the field is vast including such areas as intensive care, emergency room, radiology, renal, cardiology, orthopedics, internal medicine, education, and administration within both the hospital and outpatient setting.
She is passionate about educating new and experienced nurse practitioners as Assistant Professor of the graduate nursing program, Mississippi University for Women, where she also earned her Doctorate of Nursing Practice.
Her focus as an educator is in improving provider knowledge and practice in regards to technology, informatics and policies that affect and govern practice. She is a strong advocate for strengthening the role of nurses in Mississippi, and for doing her part in guiding competent, confident, and active nurses for our association and our state.
She is a certified family nurse practitioner and orthopaedic nurse practitioner currently employed at Columbus Orthopaedic Clinic in Columbus, MS. She has served as a nurse practitioner for 5 years, providing care to patients across the lifespan in both specialty and family practice.
Dr. Groves has served as President of MNA District 18 and has actively recruited members and speakers to offer continuing education for MNA members.
She has presented on local, regional, and the national level regarding osteoporosis fracture prevention and musculoskeletal injuries in primary care, and well as published outcomes of role expansion and increasing patient access through the development of an employee-family clinic, which she still manages.